It's 5 days into January and I am actually getting on pretty well with my healthy eating/dieting. I have a
long
way to go but hopefully I can do it! As I haven't had much work this week my days have been spent with waking up late, doing about half an hour worth of exercise before drinking endless amounts of coffee and watching The Office.
There are two shows that I've been obsessed with recently; one that I've loved since the first episode and the other that has grown on me so much. Those are Timeless and Pure Genius. Both amazing shows with very interesting story lines and it kills me having to watch the episodes weekly because I just love to binge shows! I highly recommend both of these shows, if you haven't seen either of them then please please watch!
Timeless is about three people who travel through time together to save history. With each episode they go back to a different time and deal with a different part of history and so far everything I have seen is so interesting and there is an element of mystery within the show which keeps me hooked on it. If I'm honest I only started watching it as Matt Lanter (
who played Liam Court in 90210
) was in it and I'm so glad I started watching it because I am obsessed!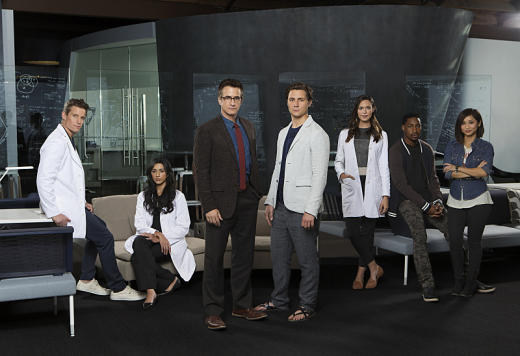 Pure Genius is about a tech billionaire who starts a hospital with a new approach to medicine. I started watching this because Brenda Song (
who played London Tipton in Suite Life of Zack and Cody
) is in it and she kept talking about it on her social media's, I also love medical shows so I was super excited to watch it. But when I actually started it I was rather confused as I felt like there was no true story line but then the first episode had me hooked when it is revealed that the main character James had a degenerative disease, it is such an interesting story line and I would love to see more of it. The whole show is great and to see their new way of medicine and surgery is great and what makes this so different from all the other medical based shows.
I have also almost tried all of the samples I ordered from Sample Beauty, I just have a couple more products to try again, and then I shall have a little review up which I'm going to start writing after this and hopefully will be up some time tomorrow.
Hope you enjoy!