Hey!
So today's post is a TV related post, something that I thought up while rewatching The Mindy Project recently. If you're anything like me then you're unable to watch a TV show without getting completely wrapped up in this love lives of the fictional characters. For this post I've rounded up my top 10 favourite TV first kisses which I hope sharing with you will get you as obsessed as I am.
10.Gilmore Girls: Jess and Rory
You can watch
here.
Since Jess came onto the show I had always loved him and Rory so when they finally kissed I was so happy. They were so cute and even though he was a 'bad boy' she seemed to mellow him out. I'm sad that they didn't last very long as they were so cute.
9.Parks & Recreation: Ben and Leslie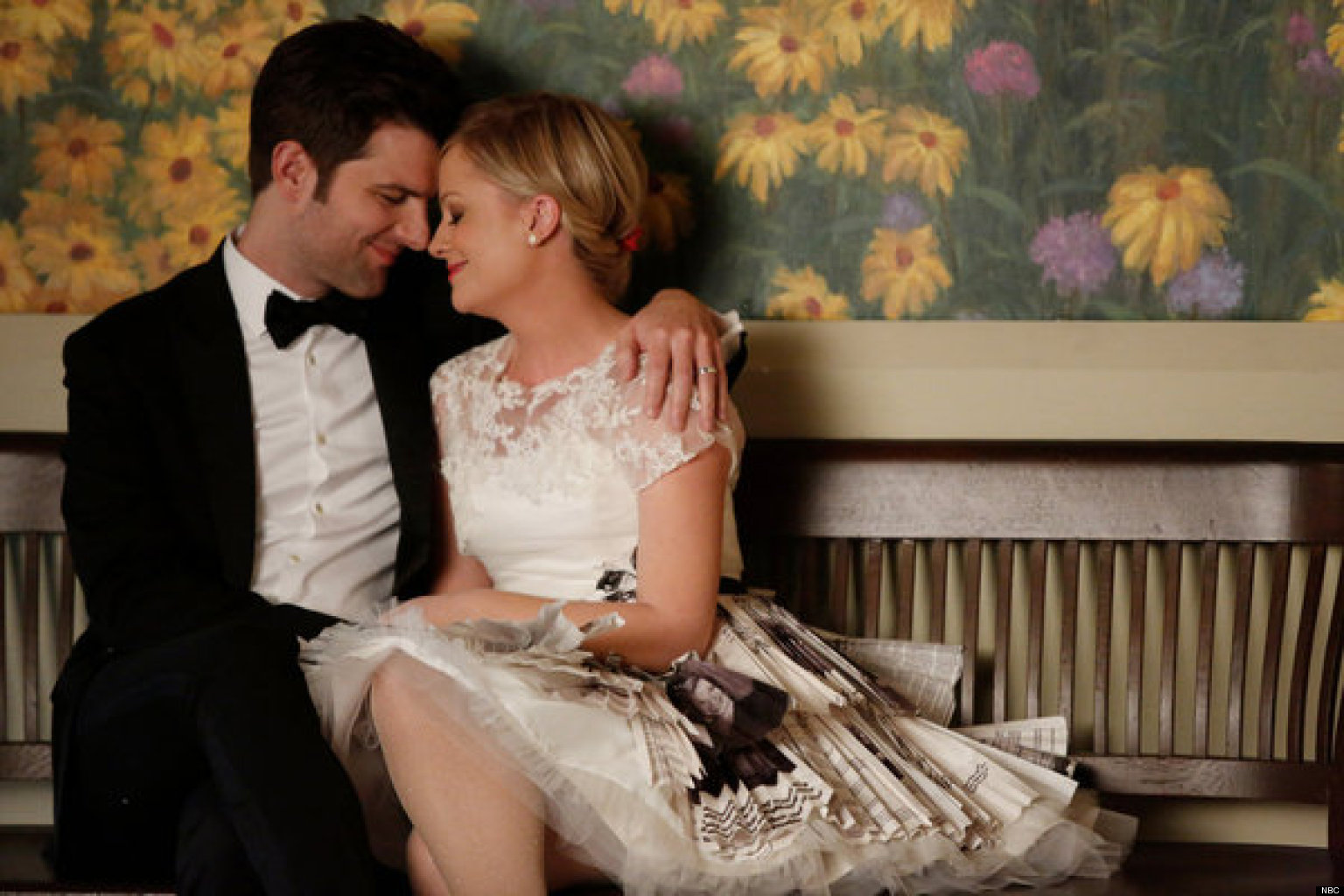 You can watch
here.
Ben and Leslie are so amazing and were so right for each other. Watching Ben be as dorky as Leslie made me so happy and it was so great when they finally kissed. Their whole relationship made the show and was the reason I started watching in the first place.
8.Home and Away: Casey and Denny
You can watch
here.
Casey and Denny were the most unlikely but such an amazing couple. Their first kiss was so great and how happy they made each other was the best part of their relationship. Their relationship was very short lived as they both died way too soon but this kiss, the start of the relationship is something that I will forever love.
7.Reign: Francis and Mary
You can watch
here.
Before starting this show I didn't know the whole true history of Mary Queen of Scots but Mary and Francis (even if it wasn't a true portrayal of their real relationship) were the best couple. In times where marrying for power and not love wasn't uncommon, it was rare for a King and Queen to have genuine love so seeing Mary and Francis share this was so beautiful and its so heartbreaking at how fast it ended.
6.Chicago Fire: Casey and Dawson
You can watch
here.
I can't tell you whats better, the show or the relationship? It pains me that they aren't together at the start of the show as they are so great together. They have been through so much and always find their way back to each other. It was such a painful wait for them to get together and their first kiss was so amazing which is a scene that I will forever love.
5.Superstore: Jonah and Amy
You can watch
here.
From the first episode of Superstore I knew Amy and Jonah were meant to be together but my heart broke finding out Amy was married. After two seasons of watching and waiting for them to finally happen, they finally kissed and even though it was in the middle of a tornado it was so great and so long waited.
4.The US Office: Jim and Pam
You can watch
here.
Jim and Pam had the greatest TV love story of all time. It was a crazy ride of heartbreak and love but it was so beautiful to watch. The office is such an iconic show and they are such an iconic couple. Getting to watch two best friends fall in love and create such a beautiful life is beyond amazing.
3.Gilmore Girls: Luke and Lorelai
You can watch
here.
Luke and Lorelai were such an amazing part of Gilmore Girls and they were such a will they/wont they couple. I ended up watching the entire season 4 in a day just to finally see this kiss and at 2am this was everything that I had waited for. Truly the best couple on Gilmore Girls and something I cannot believe didn't enter my life until last year.
2.New Girl: Nick and Jess
You can watch
here.
This was such a great moment within New Girl, Nick and Jess are written so perfectly for each other and they are what make the show so great. The scenes leading up to the kiss make it even better with the whole "not like this" which was the moment Nick's feelings for Jess became official.
1.The Mindy Project: Danny and Mindy
You can watch
here.
I'm so sad that I couldn't find the actual clip because this is literally the greatest moment of TV in my opinion. I had been rooting for Danny and Mindy since the pilot so when they finally kissed (I'm not ashamed to say) I cried! It's definitely something you will appreciate more if you watch from the start because there are just so many amazing moments and parallels in their relationship.
I hope you enjoyed this post and will come back for my next one. I also hope that this post gets you to watch at least one of these shows!